Live Search
This friendly option detects the entered letter/s in the real time and suggests keyword/s that are previously searched or the most search keyword/s. With the live option, searching the desired keyword/s is faster, easier and the spelling mistakes are minimized, while users receive more searching ideas to find the desired content.
Every country (local) has a separated DB to ensure best searching keyword suggestions based to the needs of the users in that specific location.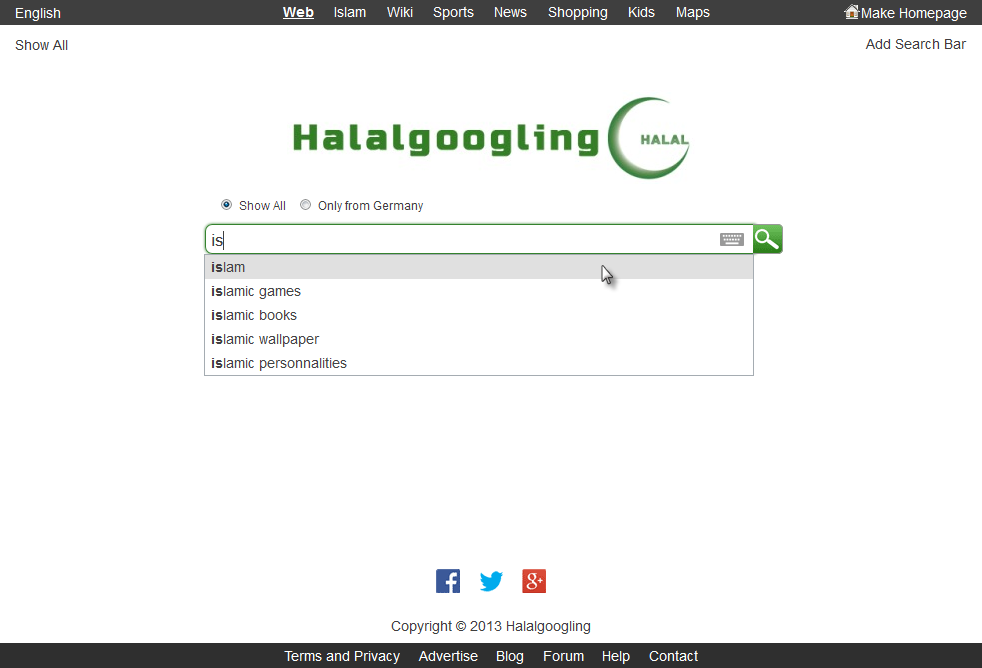 *All existing languages  are included in the Live Search option.
Keyboard Feature
This feature is placed in the search bar as a keyboard icon.
When clicked the keyboard appears and by clicking on English (the default language)  users can choose which of the 14 different offered languages will be used (e.g. Arabic as shown in the picture below marked in red color). This feature was introduced to enable fast input language change without changing the keyboard input preferences in your device.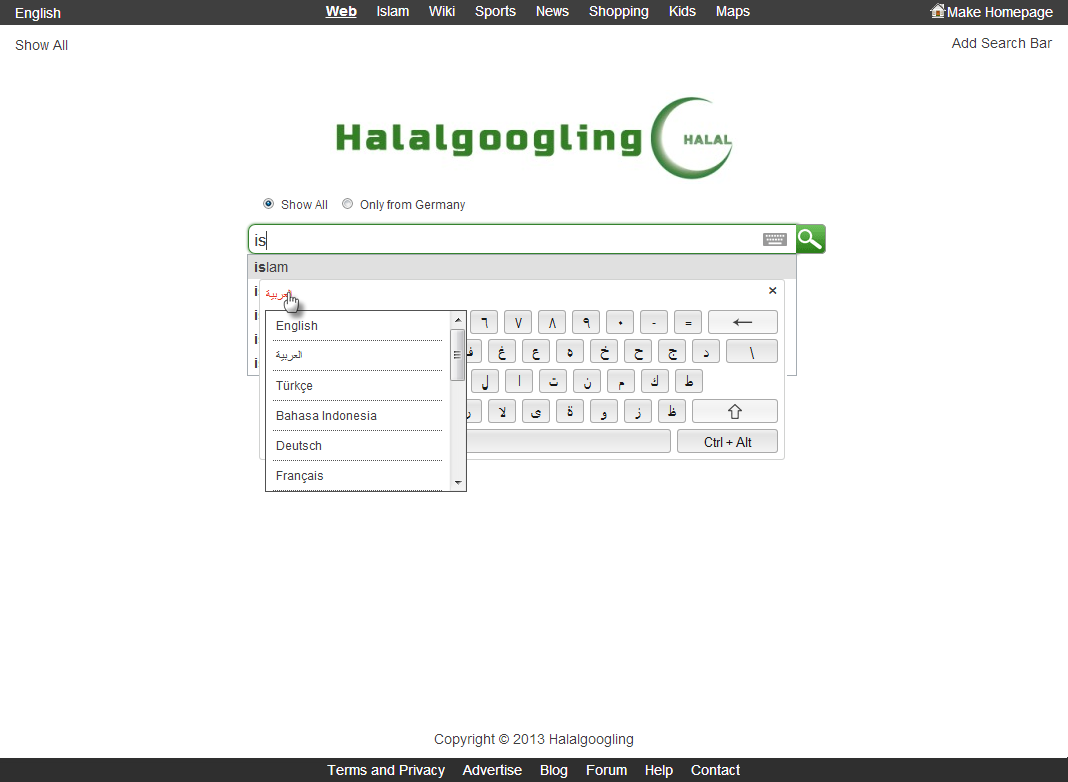 The current supported languages  are:
English
Arabic
Turkish
Indonesian
German
French
Spanish
Italian
Russian
Hindi
Bosnian
Urdu
Persian(Farsi)
Albanian